INDIA: 22sd december 2021: Videonetics, The world's first AI and DL-powered Unified Video Computing Platform (UVCP) announces the integration of its intelligent VMS 3.0 with Hanwha Techwin's Wisenet series of edge analysis network cameras.
Hanwha Techwin's Wisenet security product series is well known in the market due to its high performance, quality and value. Wisenet Edge Analytics network cameras including XNF-8010RV, XNB-6000, QNO-6082R, PNO-A9081R, PNM-9080VQ and XNP-6320H has been perfectly integrated into Videonetics Intelligent VMS 3.0 (IVMS). The patented and scalable Videonetics IVMS delivers a unified next-generation user interface, military-grade robustness and security with unprecedented levels of high availability, for all deployment sizes.
Technology integration allows operators to easily configure and modify streaming, imaging and other camera settings from Hanwha Techwin using the Intelligent VMS 3.0 user interface, and enable Edge Analytics applications executed inside the cameras within the same unified interface. At the time of any alert triggered by the Edge Analytics applications, the information is immediately transferred from Hanwha Techwin's cameras to the IVMS application. Operators can immediately monitor and assess the severity of the incident by investigating specific and associated cameras on the dynamic IVMS map and ensure that each incident is handled according to the organization's standard operating procedures (SOPs). The SOP includes the display of a video matrix displaying views of all the cameras in the geographic fence and the distribution of the information over various communication channels integrated into the IVMS application. This simplifies the coordination of responses between stakeholders and speeds up incident resolution.
The distributed computing architecture involving Edge analytics and IVMS provides unprecedented scalability in deploying video analytics applications to thousands of cameras in a single installation.
How smart VMS and Hanwha Techwin's Does the Edge Analytics network camera integration work?
Intelligent VMS 3.0 uses the Application Programming Interface (API) exposed by Hanwha Techwin cameras to enable Edge Analytics applications. Edge Analytics apps send event notifications to the IVMS app in real time via a streaming protocol. The Intelligent IVMS event handling mechanism automatically executes the SOP associated with the event.
"In keeping with our strategy of working with ecosystem partners, we are delighted to offer a truly 'one-stop-shop' integrated solution to our systems integrators and channel partners that will enable our customers to manage a comprehensive security environment at from our IVMS. unified interface, "said Avinash J Trivedi, VPm Business Development, Videonetics.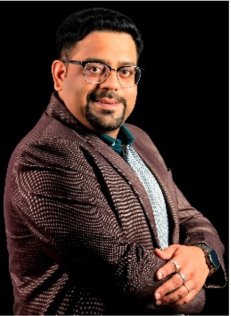 "At Hanwha Techwin, We Move with Trust is not just a slogan, but we follow it in every moment of our day-to-day business and our engagements with partners and alliances helping each stakeholder to succeed and work together to improve customer experience with us. This is why we are actively working alongside software partners to create integrated solutions to extend our reach in the market. We are a global organization with a solid reputation for innovation, excellence and we have already established our AI lab very early on to gain competitiveness in AI, develop relevant technologies and meet our valued partner commitments. Our STEP program helps us to further improve the best possible integration to reach the addressable market, "said Soumik Ghosh, Product and Marketing Manager, Hanwha Techwin, India.