Our understanding of what self-care means has changed dramatically over the past two years. Yes, arranging a pedicure or taking a nice bath used to be enough, but in today's uncertain times, self-care has taken on a deeper meaning. Here's a roundup of easy 2022 self-care examples.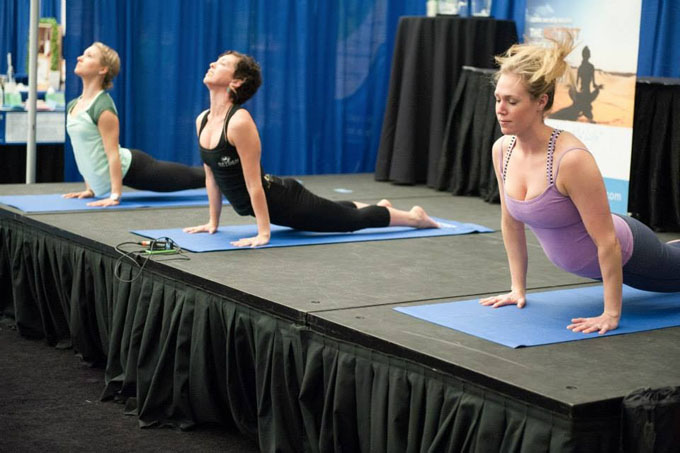 Take "Breath Breaks"
It seems like we're on our phones and running from the moment we wake up until we fall asleep, and that pace isn't good for anyone.
If the outbreak has taught us anything, it's that if we pause, the world won't collapse.
So take real breaks throughout the day, not phone breaks when reading on Instagram.
Put down your phone and spend a few minutes focusing on your breathing and checking yourself to see how you feel.
This can be difficult if you have children at home, but try to make room and time for silence.
Visit the Wellness Fair
Make arrangements to visit The Wellness Show, March 26-27, at the Vancouver Convention Center to learn more about personal care, health and wellness trends in 2022.
You will find information on diet and lifestyle (vegan, keto, gluten-free), exercise, holistic healing practices (massage, physiotherapy, chiropractors, acupressure, shiatsu, acupuncture, etc.), metaphysics , supplements, natural skin care, candles, pet wellness, essential oils and wellness centers among the 125 exhibitors and over 40 guest speakers.
The global epidemic has resulted in unprecedented levels of stress, and self-care is now a prerequisite for life.
The theme of the show this year is self-care.
Tickets are only $10 and can be purchased online here. Visit thewellnessshow.com for details.
Using high technology for health
Wearable technology has become the norm, especially in the last couple of years as our health and fitness regimes have grown more 'at home'.
The TUT Fitness Trainer, an easy to store home gym, is now more economical than ever.
Another flagship is Hapbee, a wearable that can make you more awake (like coffee) or drowsy (like melatonin) by streaming magnetic frequency recordings of molecules.
Eat mindfully
As a sort of self-care during the outbreak, we resorted to comfort foods.
Although we are now on the other side, there has been a significant shift in what meals we consider 'good' or 'bad' over the past two years.
All foods are neutral.
It is the labels we give to things that determine whether they are good or bad.
Diet culture has driven a wedge between our bodies and our natural hunger signals.
"Food is not the enemy," says Andrea Saliba, Certified Holistic Nutritionist. Saliba, who was previously steeped in dietetic culture, understood that "some meals offer fuel for our bodies, while others can weigh us down." She has published a cookbook and will be at the Wellness Show to answer questions and demonstrate cooking techniques.
Make smart choices
As we talk about items we've resorted to for solace during the outbreak, alcohol deserves a mention.
There are now many non-alcoholic options, such as the tasty Sober Carpenter beer, a non-alcoholic artisanal G&T from Opus or local Solbru, and non-alcoholic elixirs made from mushrooms, herbal extracts, apple cider vinegar apple and specially blended spices. to help you feel uplifted, inspired and connected.
All of these will be available for tasting at this year's Wellness Fair.
Look positively inward
Inward-looking practices include counseling, mediation, writing, positive self-talk, and gratitude.
Self-care has expanded beyond meeting our bodily needs, and our focus is turning inward, to the work that will help us become better individuals and heal trauma.
It's about being the best version of ourselves and spreading it to do good in the world.
Practice simple skin care
A 14-step overnight cleansing process is not necessary!
The ideal appearance is healthy, glowing skin that you don't have to conceal with cosmetics.
Choose vegan and locally sourced items made with whole, simple ingredients like Nuez Acres Pecan Oil Serum.
Sharing is caring!