On July 21, Boeing revealed that the first two US Air Force F-15Es had begun undergoing modifications at the company's facility in San Antonio to receive passive, active and survivability warning systems. Eagle.
The Strike Eagle is set to receive a complete electronic warfare overhaul from the Eagle Passive/Active Warning Survival System, or EPAWSS, dramatically improving its survivability.
According to Boeing announcement on July 21, "Forty-three F-15Es will receive EPAWSS" as part of the first low-rate production batch.
The USAF recently said it would celebrate the aircraft's 50th anniversary this month with special events around the country.
In March 2021, Boeing awarded $58 million Contract to BAE Systems, the company that developed the electronic warfare and jamming suite, to begin Low Rate Initial Production (LRIP). A second LRIP contract is expected to be awarded this year, with full production beginning in 2023.
The eagle returns to the nest. 🦅 The first two @USAirForce F-15Es began Eagle Passive Active Warning and Survivability System (EPAWSS) modifications. EPAWSS provides capabilities to detect and counter ground and air threats while enhancing situational awareness on the battlefield. pic.twitter.com/xLKJS8DP5n

— Boeing Defense (@BoeingDefense) July 21, 2022
"In May 2021, the first two F-15EX aircraft delivered ahead of schedule participated in Northern Edge exercises with the EPAWSS suite," Boeing said.
"During the highly contested and complex exercises, both jets demonstrated operational potential, which paved the way for future incremental improvements, allowing the jets to exhibit proven and outstanding performance in subsequent exercises and mission missions. flight testing in October 2021 and February 2022," Boeing added.
The Air Force originally planned to equip up to 217 F-15Es with EPAWSS. Every new F-15EX also comes with EPAWSS as standard equipment, but initial operational capability is not expected to be achieved until 2025.
In April, Rep. Vicky Hartzler (R-Mo.), vice chair of the House Armed Services Committee's Air and Ground Forces Tactical Committee, expressed concerns about the Air Force. plans to reduce the F-15EX acquisition target from 144 to 80 aircraft.
EPAWSS will replace Northrop Grumman's Tactical Electronic Warfare System self-protection suite for the F-15. This 1970s system is "functionally obsolete" and expensive to maintain.
Eagle Passive Active Warning survivability system
EPAWSS, according to the Air Force, uses modern computing, receiving, and transmitting technologies to give the pilot better information that can be used to take appropriate action. Boeing called the system "a transformational overhaul of F-15 survivability."
The system is intended to provide the F-15 pilot with a means to locate, identify, and jam enemy radar while misleading the enemy as to the F-15's precise location and heading.
Due to its large instantaneous bandwidth and high-speed scanning capability, the EPAWSS can detect all classes of RF threats, including low probability of intercept and contemporary agile threats.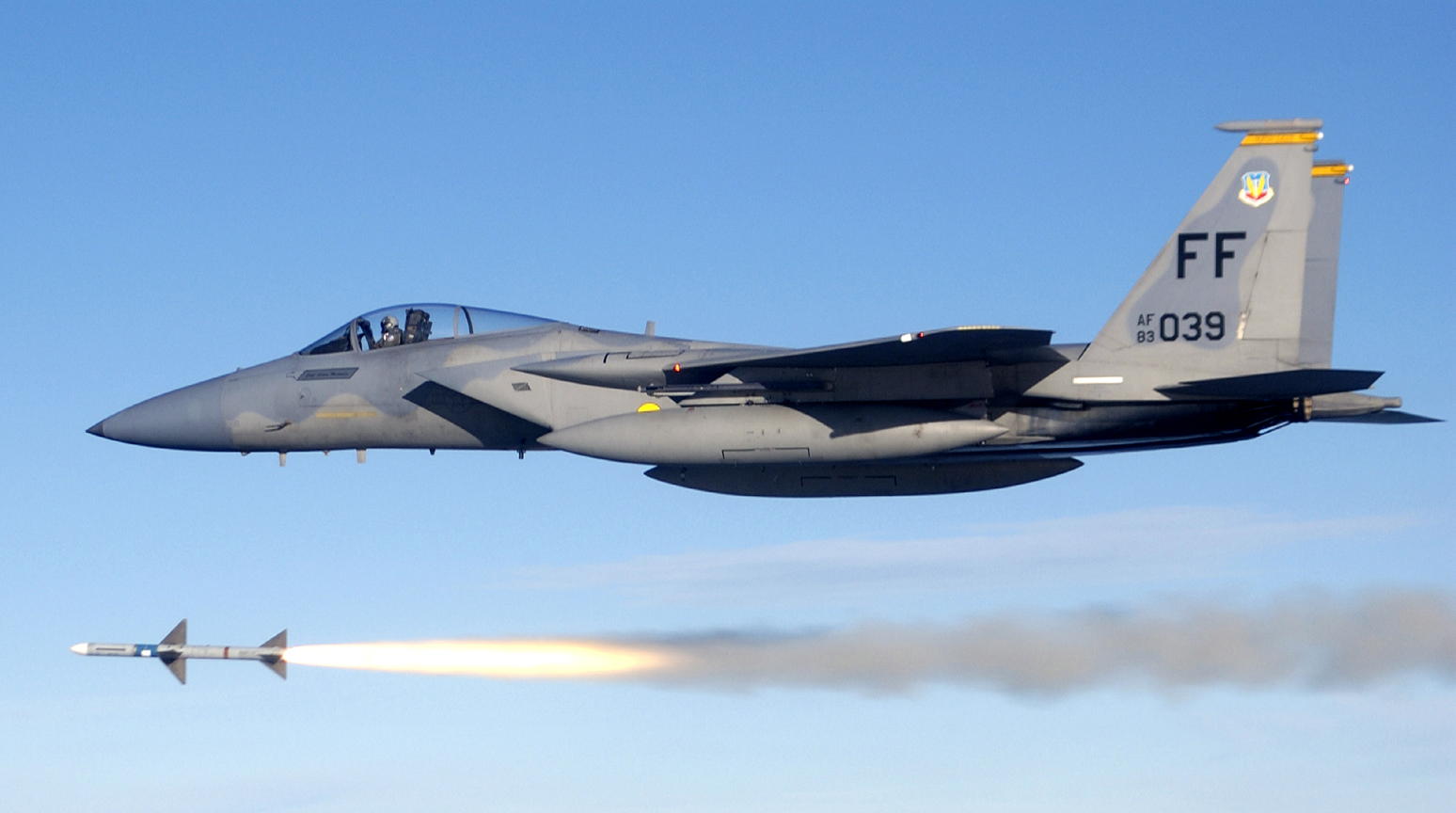 According at Bae Systems, its electronic countermeasures (ECM) toolkit uses techniques that have been used successfully for many years to defeat threats. It can be programmed to do this for present and future threats.
The EPAWSS "makes the most of the F-15's mission effectiveness and survivability in contested environments," said Prat Kumar, Boeing vice president for F-15 programs. The system "further strengthens a competent and lethal aircraft".
He said the F-15E and EX have "proven that they can operate in a high force environment to penetrate forward enemy air defenses and improve mission flexibility."
EPAWSS is just one of many significant upgrades to the F-15E in recent years, along with the new Raytheon AN/APG-82 AESA radar and some specialized features like the AN/ASQ-236 "Dragon's Eye" radar module. .
In addition, the system is fully digitized. It is also physically smaller than the previous system and can be upgraded to add new features to counter evolving threats. Another important advantage is that it will require less maintenance and be more reliable than older technologies.
The new system ensures the F-15E's ability to survive contested airspace scenarios that the Air Force might anticipate. The system is a crucial part of an effort to ensure the Strike Eagle's continued viability beyond 2040.
However, the Government Accountability Office (GAO) recently revealed in a report that testing challenges pose a risk of delays, such as "system underperformance in dense background frequency environments and with threat direction finding."
The EPAWSS program "must resolve these issues to avoid future schedule delays and meet its current operational requirements," the GAO says.
"As a result, the program has added additional software integration and testing capability and is prepared to accept performance as is in some areas, with some requirement changes under consideration," the GAO report added. .
GAO has found that the program has yet to fully adhere to acquisition best practices for production. For example, the program will not test a representative production prototype in its intended environment until April 2023.